O XIII Congresso de Construção Metálica e Mista contará com personalidades nacionais e internacionais de relevo como: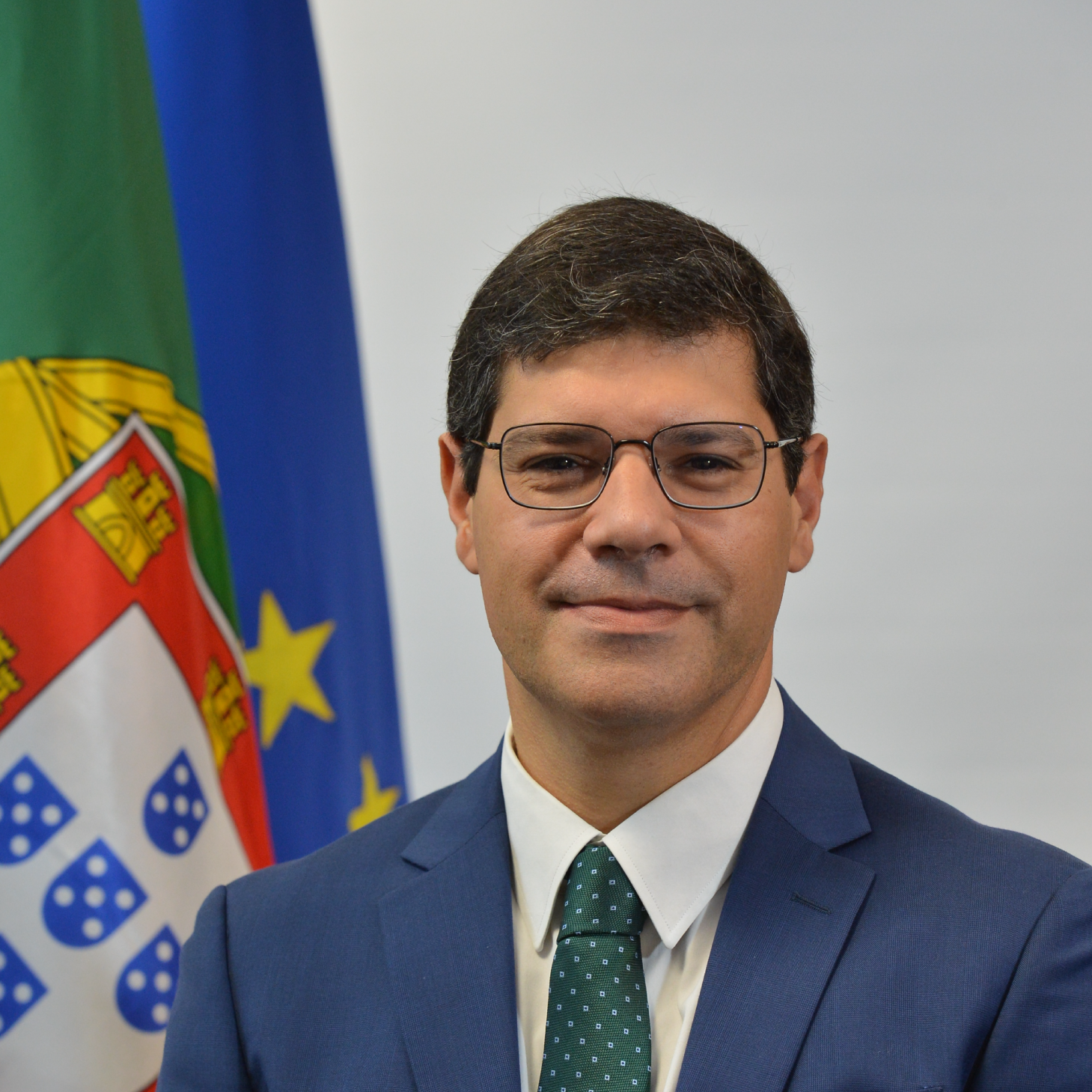 Professor Eurico Brilhante Dias
Ex.mo Sr. Secretário de Estado da Internacionalização.

Eurico Jorge Nogueira Leite Brilhante Dias nasceu a 15 de março de 1972, em Lisboa.
Doutorado e Mestre em Ciências Empresariais pelo ISCTE-IUL (2007 e 1999, respetivamente), e Licenciado em Gestão de Empresas pelo ISLA Lisboa – atual Universidade Europeia de Lisboa (1995).
Secretário de Estado da Internacionalização no XXII Governo Constitucional, desde 26 de outubro de 2019; exerceu as mesmas funções no XXI Governo Constitucional entre julho de 2017 e outubro de 2019.
Foi deputado à Assembleia da República na XIII Legislatura, Vice-Presidente da Comissão dos Assuntos Europeus e membro da Comissão de Orçamento, Finanças e Modernização Administrativa. Eleito deputado pelo Círculo Eleitoral de Castelo Branco na XIV Legislatura.
Professor Auxiliar na ISCTE Business School (desde 2000); Professor na Universidade Europeia, ao abrigo de protocolo com o ISCTE-IUL (2013-2017); Professor do Instituto Politécnico de Setúbal, na Escola Superior de Ciências Empresariais, ao abrigo de protocolo com o ISCTE-IUL (2013); e Assistente Estagiário, Assistente e Professor Auxiliar no ISLA Lisboa (hoje Universidade Europeia) – (1995-2000 e em 2009-2011).
Investigador Associado da Business Research Unit – ISCTE (desde 2000); Perito Externo da Executive Agency for Small and Medium Enterprises, Comissão Europeia (ao abrigo do Programa COSME – Horizonte 2020 – 2017); Investigador Associado da Business Research Unit – ISCTE (desde 2000); Membro do Conselho Geral do ISCTE –IUL (2013-2017); Diretor da Licenciatura de Gestão do ISCTE-IUL (2014-2016) e Membro do Centro de Estudo INOUT Global ISCTE (2001-2006).
Foi Membro Executivo do Conselho de Administração da AICEP (2010-2011); Membro Executivo do Conselho de Administração da AICEP Global Parque (2007-2010); Membro do Conselho de Administração da ADRAL (2007-2008); Membro da Comissão de Peritos para o Desenvolvimento do Programa Portugal Logístico (2006); Consultor de Empresas na Logistema, Consultores de Logística, SA e Diretor da Unidade Logisformação (1999-2001).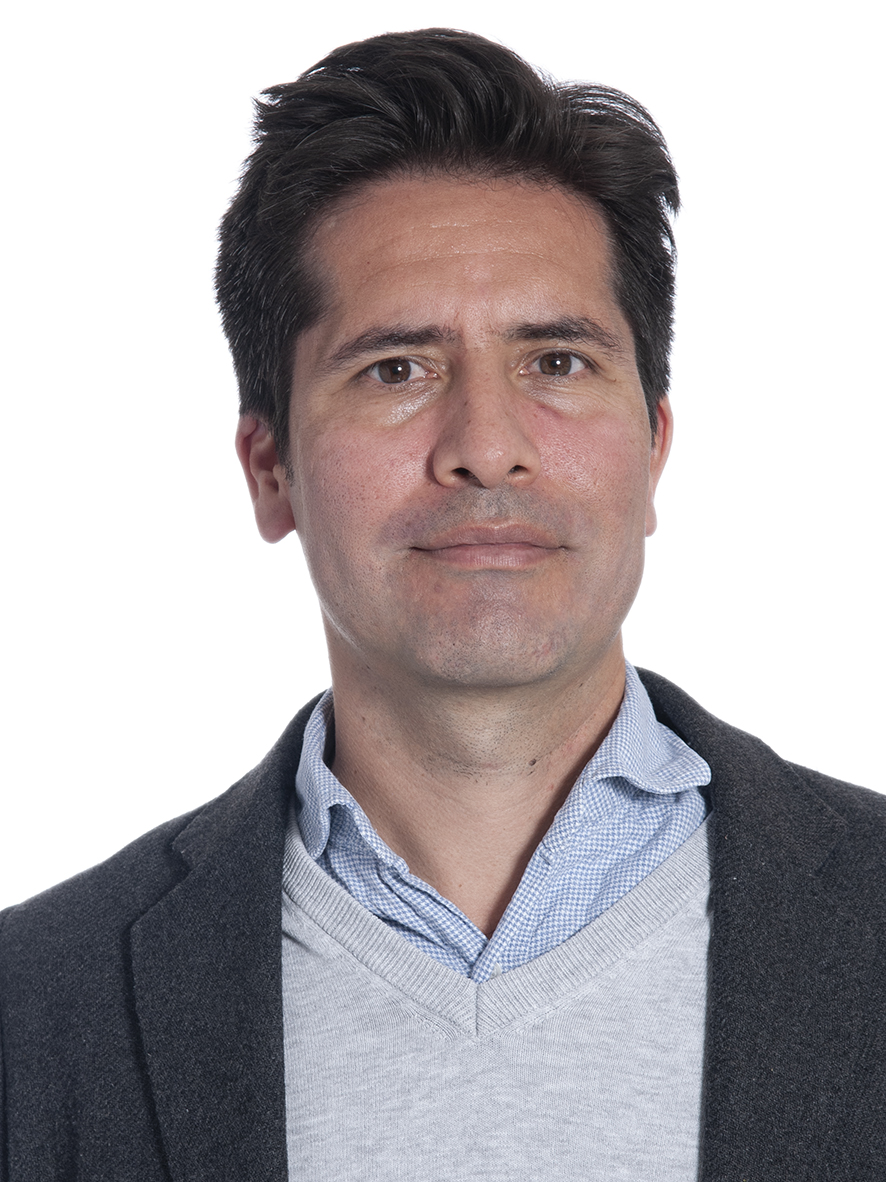 Professor Rolando Chacón, PhD
The potential of BIM-enabled digital twins for steel structures in design, construction and maintenance.

Dr. Rolando Chacón Flores got the degree of Civil Engineer in 2002 from the Universidad de los Andes (VE) and his PhD in in 2009 from the Universitat Politécnica de Catalunya (UPC). He is associate professor at the UPC since 2014. His research focuses on the non-linear analysis of steel structures. In particular, structural problems associated with plate buckling, ductility and dynamics. This research involves the usage of numerical modeling of steel structures with a theoretical perspective but most importantly, intended for applied civil engineering design. Furthermore, experimental as well as SHM techniques aimed at understanding the in situ behavior of steel and composite structures represent another leg of his research lines. Presently, his research encompasses the field of sensor and field measurements together with interoperable tools for structural analysis, parametric design and IFC-complaint information modelling. This advanced visualization of such cyber-physical structural systems is referred to as digital twins of structures. In addition, as part of his teaching duties, he has developed innovative educational techniques for civil engineering students. All his work is reflected in numerous articles in international indexed journals. Concerning Plate-Buckling and instability, he has actively contributed to ECCS TC8 and TWG 8.3 in the ongoing development of EN1993, which provides recommendations for the design of steel structures.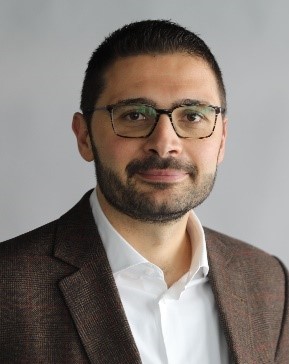 Professor Dimitrios G. Lignos, PhD, dip-Ing., SIA
Advancing the seismic resistance of steel moment resisting frames

Professor Lignos's research involves integrated computational modeling and large-scale experimentation for the fundamental understanding, assessing, and simulating of the seismic behaviour of steel and composite structures with emphasis at collapse. Prof. Lignos joined the École Polytechnique Fédérale de Lausanne (EPFL) in 2016 from McGill University, Canada, where he was a tenured Associated Professor in the Department of Civil Engineering and Applied Mechanics. Prior to that he was a post-doctoral researcher at Kyoto University (2010) and Stanford University (2009). He has degrees in Structural Engineering (Stanford University, M.S. 2004, Ph.D. 2008) and Civil Engineering (NTU, Athens, 5-year Diploma 2003). His awards include the 2019 Walter L. Huber Prize from American Society of Civil Engineers (ASCE) and the 2013 State-of-the-art of Civil Engineering Award from ASCE among others.
Professor Lignos serves as an acting member of the CEN/TC 250/SC 8/WG 2 and was a member of the Project Team (PT2) for the revisions of Eurocode 8-Parts 1-1 and 1-2 for steel and composite-steel concrete structures as well as the new Clause 9 of Eurocode 8 Part 3 for the seismic assessment of existing steel structures. He is the convenor of the new technical specification on loading protocols for seismic qualification of structural components. He serves as an Associate Member of the ASCE/SEI Standards Committee on Seismic Rehabilitation for the next revision of the ASCE 41 Standard in the US. Prof. Lignos has served as a NEHRP consultant in numerous projects related to the nonlinear analysis and seismic retrofitting of steel structures through the Applied Technology Council.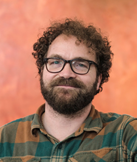 Gijs van der Velden, CEO MX3D
Hybrid manufacturing of steel elements in construction; exploring the use of metal 3D priting in combination with standart elements
Gijs van der Velden leads MX3D since the birth of the company in 2015
Until beginning 2017 Gijs van der Velden also held the general management position at Joris Laarman Studio. This company initially developed the large scale robotic printing technique now used by MX3D. Joris Laarman Lab does playful research on the effect digital production will have on our physical world. Its Bone Chair (2006) is widely praised as a modern design icon. Gijs van der Velden has a master in Dutch and International Law.
MX3D is a ScaleUp that earned its badge of honor by 3D printing a 12 meter / 6 ton stainless steel bridge for the city center of Amsterdam. For this feat it used 4 industrial robots 3D printing stainless steel simultaneously. The technology for this project was auto-developed by the company.
The bridge will be placed after the city has given the green light on their canal wall research. Hopefully placement will be completed in the second half of 2021.

The Bridge has also been instrumented with an innovative sensor system. The goal is to develop a data centric design language for this technology by building a virtual testing environment, i.e. a digital twin.
The MX3D bridge is a collaboration with Autodesk, Heijmans, Joris Laarman Lab, ArcelorMittal, Arup, The Alan Turing Institute Data Centric Engineering Programme, Lloyds Register Foundation, Air Liquide, ABB Robotics and Lenovo. The public partners are TU Delft, Imperial College London, University of Twente, AMS Institute (Amsterdam Institute for Advanced Metropolitan Solutions) and the Municipality of Amsterdam.
MX3D employs 20+ people focused on developing robotic Wire Arc Additive Manufacturing (WAAM). It has printed inspirational prototypes for new applications like heavy machinery, bikes, architectural nodes and marine parts.
The company presented its Beta 'Metal XL' Software in 2019. This software tool connects all the dots in the WAAM process: calibration, slicing, toolpath planning, process control and data logging. In March 2021 the company presented its M1 Metal AM system, a complete solution allowing clients to 3D print like MX3D.
In 2019 two new projects were revealed, a robot arm in collaboration with Altair and a steel connector in collaboration with Takenaka, both making effective use of 3D printing, by applying topological optimization.
MX3D won several prizes, amongst which the prestigious StartsPrize 2018, awarded by the European Union and the Dutch Design Public Award 2018, the Dutch Chamber of Commerce top20 most innovative companies (Sept. 2019), top10 most promising Robotic Startups by EU's RobotUnion program (Oct. 2019), a 3DPC award (June 2018), a GeoBIM Award (June 2018) and the Dutch Design Week public award (Oct. 2018). In June 2020 MX3D's robot arm project was a finalist for the 2020 3DPC award.
MX3D participates in several EU funded programs. It is one of 25 partners in the Horizon 2020 project 'Integradde', led by Aimen, Spain, starting Oct. 2018. The goal is to develop a certified & integrated workflow for Wire Arc Additive Manufacturing.